YouTube is the second-largest search engine in the world. Hundreds of thousands of terabytes are in the video library, including streams, vlogs, reviews in politics, fashion, tourism, and generally, any content to your taste. A single video is just a drop in the ocean. To navigate this ocean of content, you cannot get by without YouTube tags. Read the article on how to choose tags, add them correctly, and with their help, increase the channel.
What are YouTube Tags?
Tags combine searches with the most interesting and relevant content on the YouTube platform. First of all, these carefully selected target keywords and phrases best describe what your video is about. They are added to each new video published on the platform.
When a user enters a search query, YouTube scans the available tags and selects the relevant content for viewers.
What are the Types of Tags to Use on YouTube?
All tags used on the YouTube platform can be broken into two large groups — video and channel tags. Within each group, they are further categorized:
By importance (most important, important, and less important)
By type (focused and broader tags)
Video Tags
Video Tags are keywords and phrases creators add to the description when uploading a video to the platform. Their task is to explain as precisely as possible what the video is about and which category of viewers would enjoy it. The quality of the list of YouTube tags determines how high the video will appear in the search.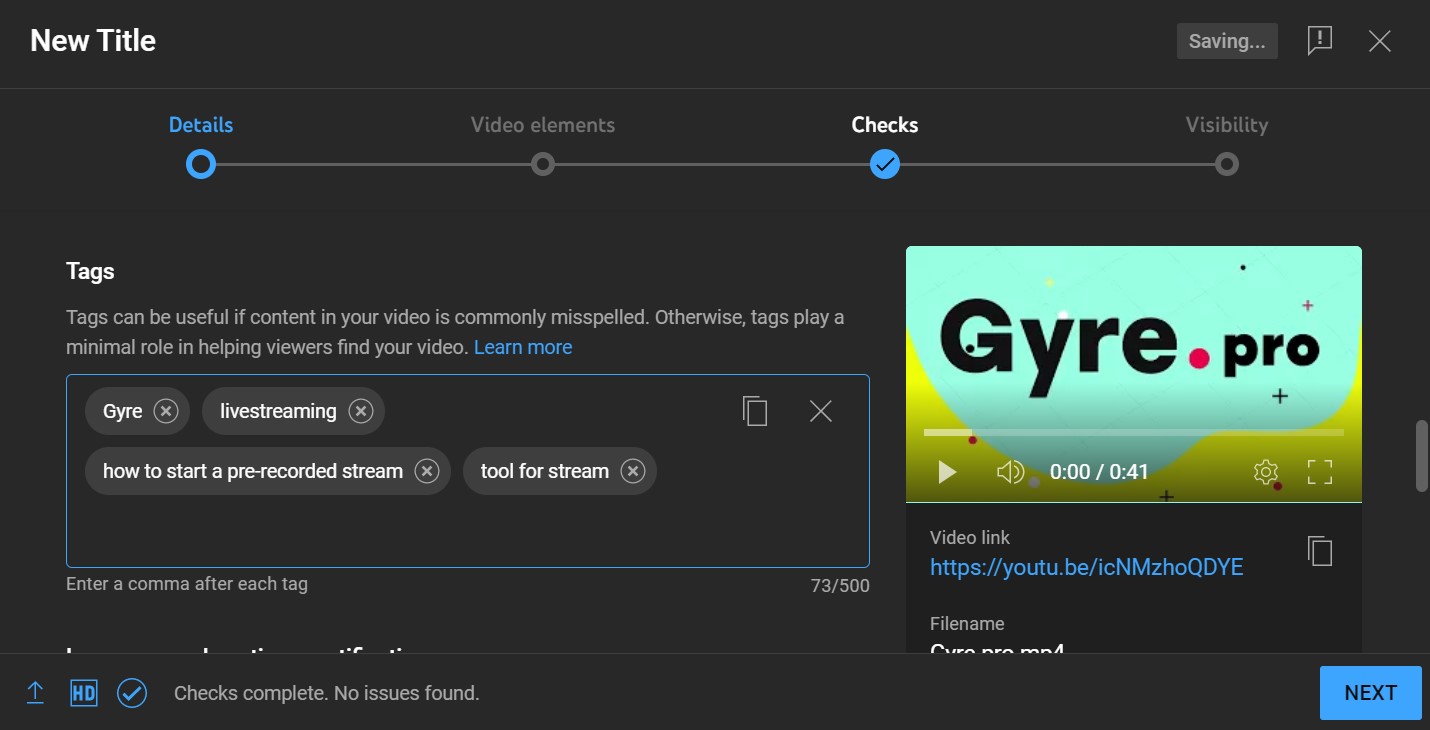 Channel Tags
Channel tags follow a similar logic but are added by the creator when setting up the channel and can be changed at any time as needed. There is a special block in the "Basic Info" section. Once there, add tags that most accurately describe the channel specifics, cover related niches, and contain thematic key requests of the target audience. High-quality channel tag optimization combines relevant key queries and tags used by your competitors.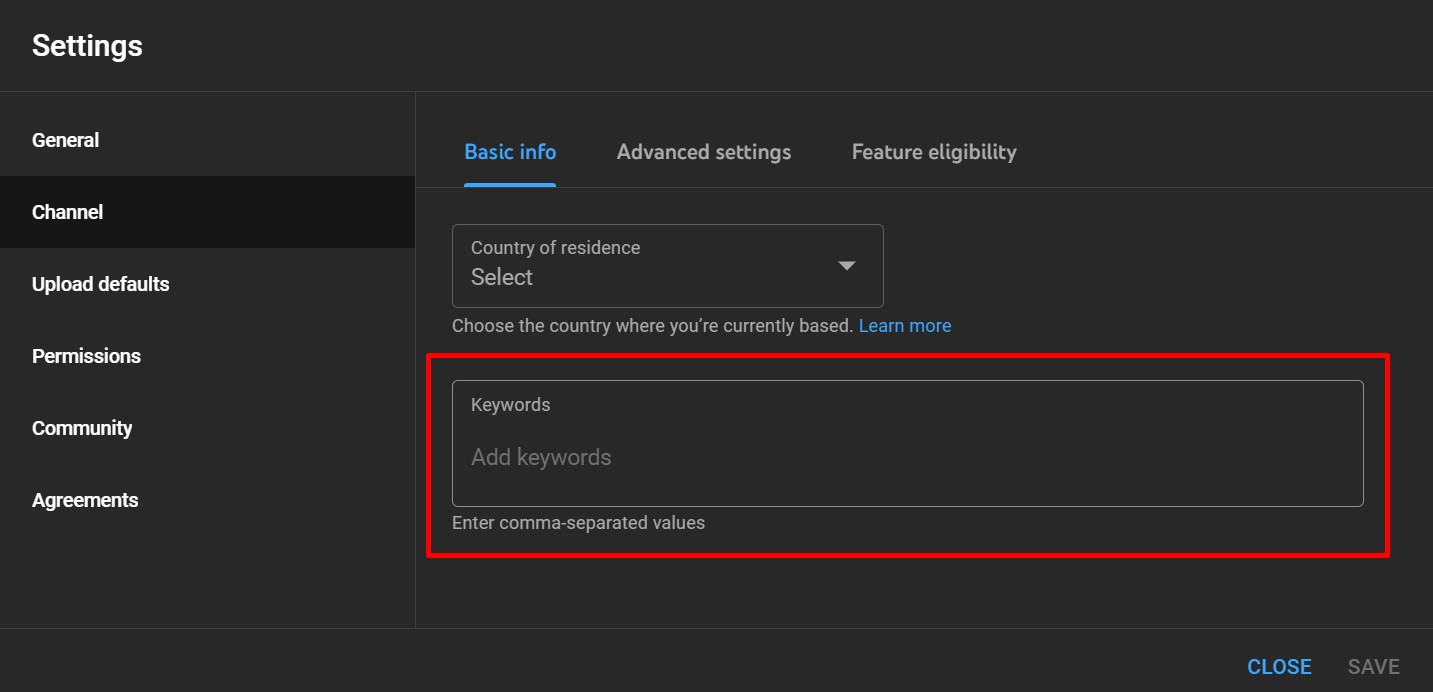 Why are YouTube Tags Vital?
Tags are a powerful video marketing tool that significantly increases the effectiveness of your content promotion. Tags increase and expand the overall reach of your videos. Adding good YouTube tags increases the likelihood that viewers will find your content.
The next great benefit of tags is that they increase reach by showing the video in the recommended. It's important the video tags match your content with the tags of other popular platform videos. Then they will be shown together.
How to Choose the Best Tags for YouTube videos
Tag types and their functions are clear. But the question remains open: how do you choose the right tags and do it as quickly and simply as possible?
Use Relevant Keywords
The main rule for quality video tag optimization is to use only relevant keywords and phrases. It's also a platform rule that can get you banned if you break it. YouTube doesn't offer a clear list of examples, but here are irrelevant searches: celebrity names, competing brand names, or information completely unrelated to your content. For example, a video review of iPhone apps with "best Android apps" as the keywords.
Take Advantage of YouTube Search Suggestions
An important component for selecting quality tags is to phrase them as viewers might when searching for this type of content. Use the YouTube search box. To do this, start entering keywords according to the topic of your video. In the drop-down list, the platform will offer options viewers have previously used to search for similar content.

Generate Tags With Tools
The media space loves persistence. That's why it's important for creators to constantly update the list of relevant tags. To deepen the search, try free browser extensions like VidIQ or TubeBuddy or platforms and applications like Serpstat, YouTube Tag Generator Tool, Keyword Tool, Ahrefs, etc.
Using these additional tools to select keywords and phrases lets you see how other users search for information. It also allows you to combine other searches that are used more or less frequently. This, in turn, changes the reach of your content.
Best Practices for Using YouTube Tags
Are you still here? Then let's keep going because it's time for goodies - recommendations that guarantee your success in promoting video content with the help of the right tags.
First Tag = Target Keyword
This is a predictable and important rule, which creators very often neglect. You should remember the platform ranks tags successively. The first tag is read as the most important, significantly affecting whether the target users will see the content. Think carefully about it — it should represent 100% of the essence of your video, the main idea, and the message for the viewer.
Use a Mix of Broad and Focused Tags
Selecting tags is a creative process with a certain logic. You can constantly mix and match different sets of key queries, but always remember: broader tags give details about the context of your video, and focused tags help YouTube identify the main topic.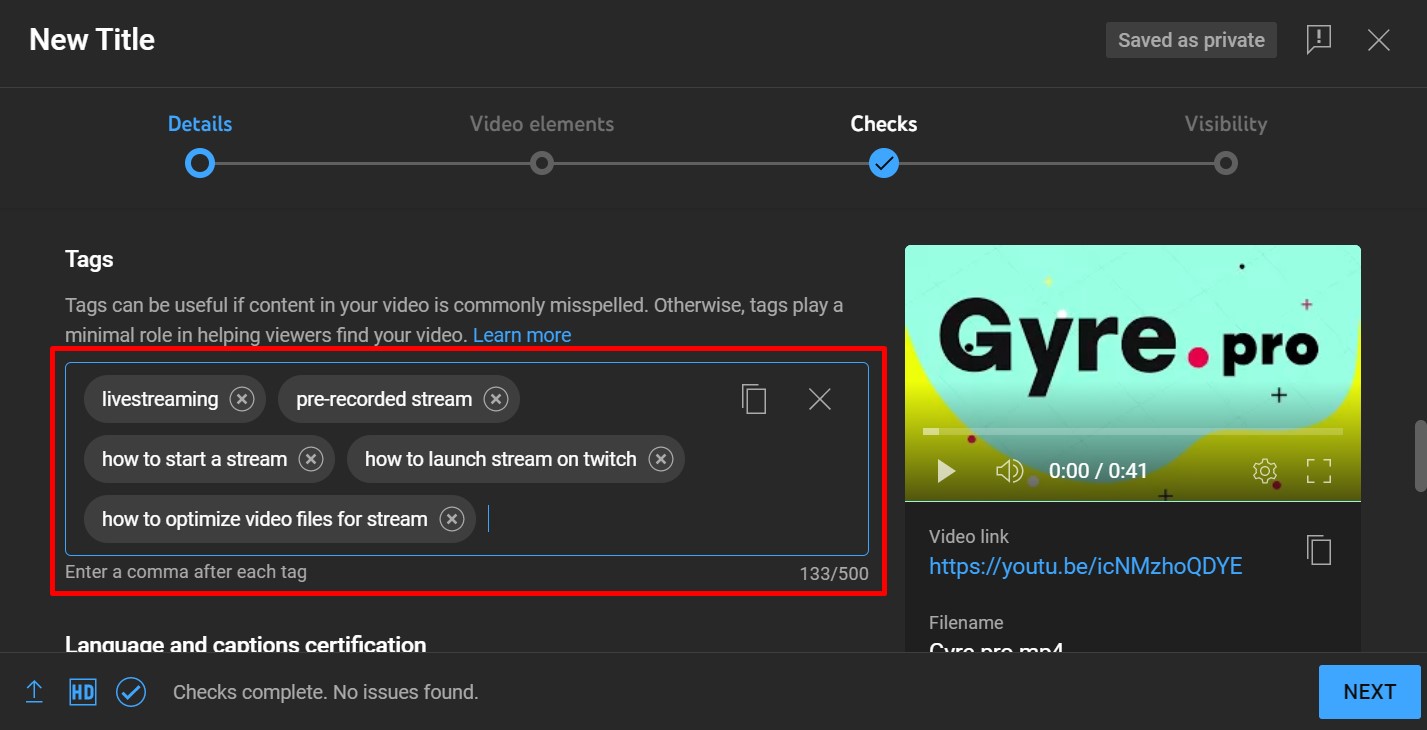 For example, "stream," "internet marketing," and "blogging" are broader tags. "How to get a silver button" is a focused tag.
Don't Go Overboard With Tags
"Bigger is better" doesn't work with tags. Too many tags and symbols within them may be perceived by the system as spam. It's not the number of tags that matters but the "weight" of the number of tags - how often viewers use them when searching on the platform. You can use the already familiar VidIQ or Keyword Tool services to determine the frequency of tags.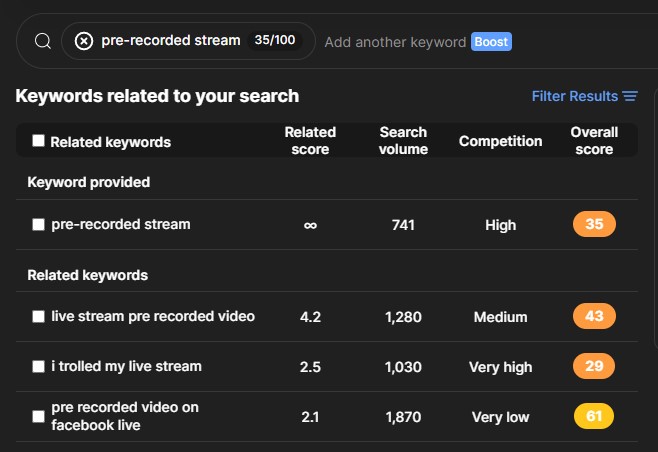 By the way, in a recent update to the "Analytics" section in the personal account, YouTube added the ability to see what queries viewers used for your videos. And it's the perfect tool to compare your tags with the actual query from your target audience.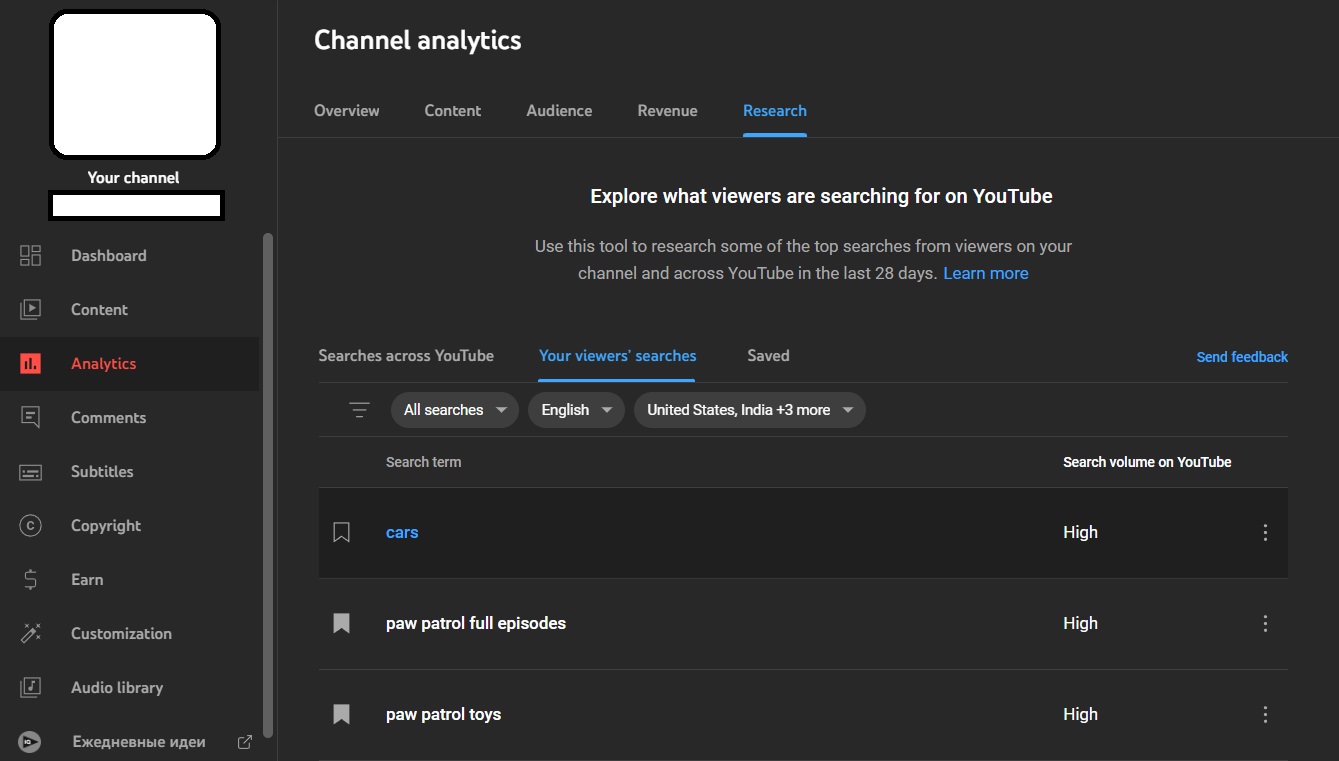 A common mistake creators make is adding tags only to the video's description, not the tag section. If you really want to become a viral content author with a long history of success, don't make the same mistake. If you doubt a particular tag, it's better to remove it.
In Summary
YouTube video tags and channel tags are important components of effective video optimization and content promotion. Tags help the platform connect your videos with viewers, future subscribers, and customers.