As a video platform, YouTube is still supposed to do search engine optimization like many other social media platforms, with keywords placed in hashtags. So, if you found nothing on this topic in YouTube's official guidelines, you can rely on this material. Below we will tell you how many of them and what they should be, where to add them, and where you can find them.
What Are Hashtags?
In a nutshell, under this term, we mean words or their combination (without spaces) that begin with the "#" symbol and characterize the video's topic. With their help, you can link similar content types to enable viewers to find relevant videos quickly.
It's essential to follow six simple rules when coming up with hashtags:
Add them both in the title and description; however, YouTube ranks first for those added to the title (please note that it is unofficial information).
YouTube Support limits the number of hashtags to 60, but in total, it's better to add no more than 15 hashtags to the title and description of the video together (better – about 5), among which there will be unique ones and those that 100% correspond to the topic of the video.
There are certain restrictions on hashtags (aggressive calls, violence, vulgar statements, etc.).
Each of them will work as a hyperlink, so you'll need to choose only those that are relevant to your topic.
They won't appear under the video if they are placed in the title.
If there's no hashtag in the title, YouTube will display the first three from the description.
How and Where to Place Them?
If you have uploaded videos to your channel at least once, you should know where the window with the description and title is located – actually, in the channel settings, you can enter hashtags. If possible, you should insert them naturally into the text of the description to make them easy to read for real people, not only for searching algorithms.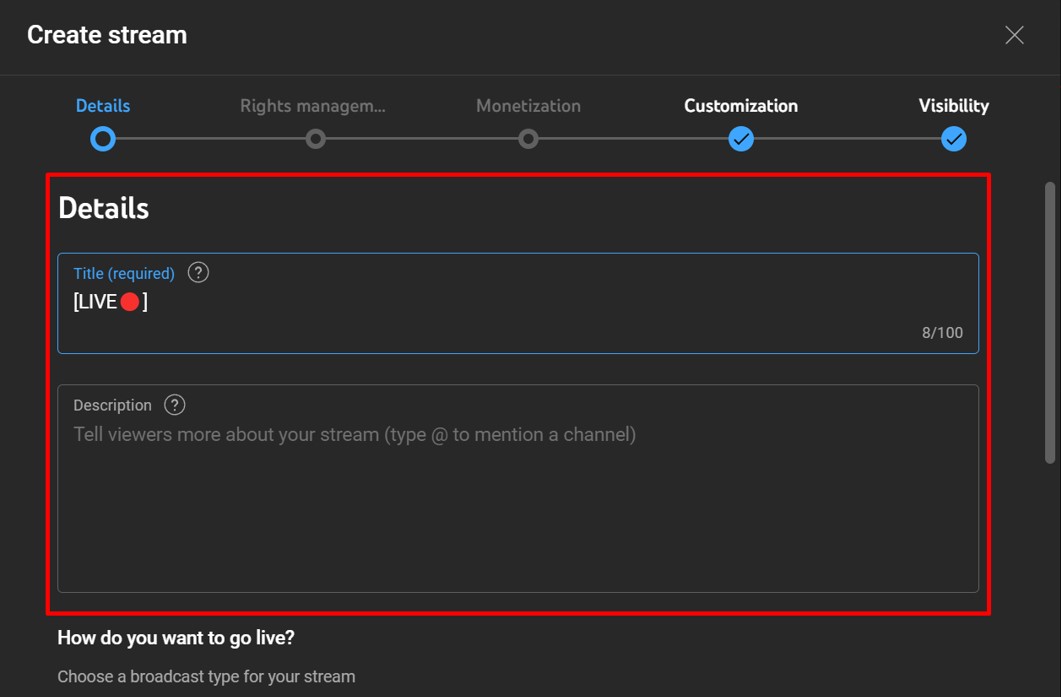 Once added, the first three hashtags will be automatically visible under the title – they will be taken from all hashtags you added to the video description. If everything is ok, you can save the changes – after that, they will be displayed as a blue-colored link.
You can also update the descriptions and titles of your old videos to optimize searches for your content and improve the channel's overall visibility. Check more information about how to compile YouTube video descriptions.
How Do They Boost YouTube SEO and Increase Views?
Any search query to YouTube includes keywords, and if a hashtag contains them, your video gets into the search results in the region where this query was made. Thus, such optimization increases the chance for your content to be shown to a broader audience.
You can also play for real by creating your own branded, unique hashtags – this can be either the channel's name or some phrases directly related to it. Place them first (three will be enough). Thus, when clicking on these links, the user will go to a selection of your videos.
In addition, you can add your branded hashtags to your channel description – just come up with two unique ones. Thus, your viewers can follow them and get collections from your content. The higher the average number of views by one user your content gets, the more your channel will be attractive to YouTube, and you'll be more likely to get recommended.
How to Search for?
While creating branded hashtags is only limited by your imagination, the rest can be found using specialized software tools. The most popular ones include VidIQ, TubeBuddy, and Google Trends.
You can also use YouTube Suggest simply by entering the symbol "#" in the search bar and checking which ones are currently the most popular in your area. You can concatenate additional words after this symbol to find hashtags with lower frequency.
Finally, watching videos relevant to the channel's topic is a good idea, and "borrow" non-unique hashtags from there. Note that it's better to prefer fresh ones and those with the maximum number of views.
Conclusion
We hope that we have helped you navigate the non-obvious aspects of your YouTube channel SEO. You can also learn about YouTube tags to better understand how to promote your content.